This was the last quarter of 2015. At that time, I was writing copy as a freelancer, and sometimes worked at Andy's house as a way of making sure I could remember what other human beings looked like.
Andy founded Convertri because he thought landing page platforms could do things better. He still thinks that, which is why Convertri is always evolving. He likes building things and solving problems, and Convertri gives him plenty of opportunity to do both.
"Page builders suck. Like, all of them. They all suck."
I looked up from the headline I was trying to write. Andy had his Angry Face on, which usually meant something stupid had just happened on the internet.
I want to move this button a bit to the left. I don't want it in the next block, I don't want some other element to swap places with it. I just want it to be a bit to the left. I shouldn't have to be a coder to do this!
I know I am a coder! But I shouldn't have to be one. Page builders suck.
I said that to Andy a lot.
But this time he listened.
And that's the story of how we started building Convertri.
It's not the story of how we built Convertri, because we're not done yet. We both believe in making things better, which is why every week we're releasing updates with new features.
We try to do things better, so you can do things better too. Like build the exact page that's in your head (or the exact page your client wants), rather than the page that's as close as the framework lets you get. Like ensure your pages load in a heartbeat, so you've got better conversions and lower bounce rates than ever before. Like be able to actually talk to the founders when you've got a question or a suggestion.
Come join us. Doing better is fun.
Neil firmly believes his job should be as easy as possible, which is why he puts a lot of time into making sure Convertri delivers exactly what you're looking for. If you ever come to the Convertri offices, he'll be the one in the awesome hat.
Neil Murton
Chief Propagandist
Bev finds herself constantly poking and prodding Convertri to make sure we find bugs before you do. She knows intimately why Black Widow says "I am always picking up after you boys!"  We don't know why she's called 'Eight Ball', and are a bit wary about asking.
Bev "Eight Ball" Mans
QA & Support
Jane helps you get the most out of Convertri through webinars and the Facebook group. She loves improv and her cat, Vito. If you ever have an onboarding call with her, you might catch him snoring. That's Jane, or Juana in Spanish, as in, you wanna dance?
Jane "Juana" Díaz
Client Success Champ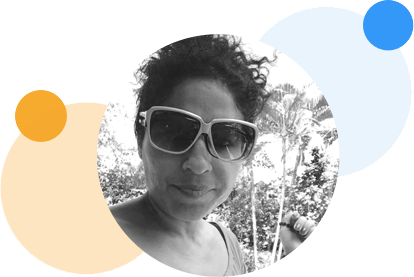 Chris is the over-engineer of the team. He puts extra care into making sure all the parts of Convertri operate like a fine Swiss watch. He's a fan of rocket launches, good architecture (both physical and technical) and Skittles.
Chris Sadowski
Byte Arrangement Specialist
Martin programs everything that is programmable. Creating websites, working on mobile apps and building robots is his everyday life. Despite that, he still prefers living offline, where he can read something other than code.
Martin Zukowski
Web Developer
Matteo uses colours and shapes like Michelangelo used marble. He likes building things that are beautiful and unique, which is why we let him loose on both our templates and the app itself. He hates coffee, but nobody's perfect.
Matteo Della Chiesa
Lead Designer
Verdi likes making beautiful things, and that's why we hired him to build our templates. He had a hand in pretty much everything you'll see in the gallery.
Verdi Natad
Graphic Designer
Living north of the wall, Beth takes the little bits of code sent via the dev team's ravens and uses them to write our update e-mails, blogs, case studies and reports. Chemically, she's more caffeine than human.
Beth Scott
Executive Word Arranger
What do we do when our writing needs a bit more zing? We give it to Rafael, who creates amazing and entertaining explainer videos.
Rafael Gustilo
Video Animation
Luke forms the other half of the copy team's good-cop/bad-cop duo. When Beth writes things, she's trying to educate you. When Luke writes things, he's trying to sell you something, and he's pretty good at it.
Luke Corden
Propagandist-at-arms
If you ever need a hand, Cassie's on hand to either fix your problem or make sure it lands on the desk of the person who can.
Cassie Kelsey
Customer Support
Fill in the form below and one of our superstar support team will get back to you faster than you can say "Dayam! Convertri is FAST!"
Real People Solving Real Problems
The personal touch is always best, and we aim to reply as soon as humanly possible. But if you fancy troubleshooting yourself, here's a link to our extensive knowledge base.
No matter the time of day or night, Alexa is here to answer your emails and help you build pages faster and stronger than ever. She's a fixer: and she hasn't yet found a problem she can't fix.
Alexa Borja-Dionisio
Customer Support
Dan does a whole load of stuff, but when you speak to him he'll be on the support desk or Facebook group, helping people get the best from Convertri.  He's a useful guy, is Dan.
Dan Rahilly
Customer Support
Get Your Free Trial Today
Take the trial today and you'll find out why people call us "the best team on the internet" – it's us, we're the 'people', we said it.